HIRE SUMER STRAWBREE TO SPEAK AT YOUR EVENT
Sumer Strawbree is a Transformational Speaker...
who kids and adults easily connect with through shared life experiences.
MEET SUMER STRAWBREE
Sumer Strawbree is a 14 year old Speaker, Best-Selling Author & Affirmations Authority.
She helps girls unleash the power of positive affirmations to improve their self-confidence and mental health.
"I Am"...two words that command into existence things that aren't seen.
As CEO of Sumer Strawbree Publishing and after being bullied at school, she champions confidence in girls and women around the globe.

Benefits of Bringing I Am Confident University™ to Your Program:
Improved Self-Confidence: Bring out the super hero already inside kids.
Ignite Enthusiasm: Spark excitement for life and school again.
Empower Girls: They see that she can do it and so can they. Sometimes kids get tired of hearing from adults. She's relatable.
Bullying Prevention: Victims learn to speak up and bullies think twice.
Inspires Hope: Taking a negative experience and creating a positive one.
New Mindset: Reprogramming the subconscious mind for upward momentum.
Mental Health Awareness: Identify coping strategies and tools for life.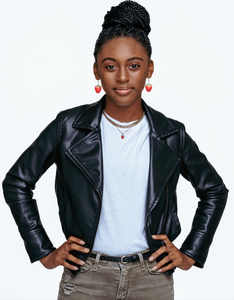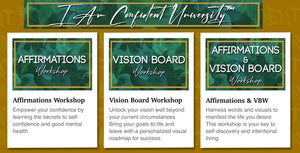 SUMER STRAWBREE IS CURRENTLY BOOKING FOR:
Conferences
Workshops
Trainings
Panel Disussions
Corporate Events
Schools Events
Church Events
COMMUNITY
Sumer Strawbree with some of her I Am Confident University™ Community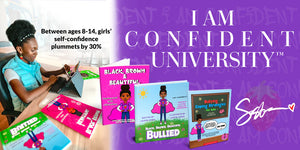 BOOK SUMER STRAWBREE FOR YOUR VIRTUAL EVENT
Make Your Virtual Event Unforgettable with 14 year old Sumer Strawbree.
Let customers speak for us