I Am Confident University™
TEEN GIRLS ARE IN A MENTAL HEALTH CRISIS
Does this bother you?
Nearly 3 in 5 U.S. teen girls felt persistently sad or hopeless in 2021 (CDC, 2023) 
30% of the girls surveyed reported seriously considering suicide and 13% attempted suicide one or more times in 2021. (PBS, 2023)
Among the 3.8 million adolescents ages 12–17 who reported a major depressive episode in the past year, nearly 60% did not receive any treatment (Substance Abuse and Mental Health Services Administration, 2019) 
"I teach girls how to unlock their subconscious mind to bring out the superhero that is already inside of them..."
SHOP NOW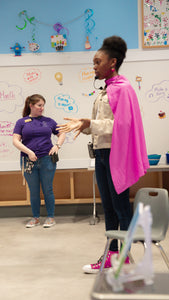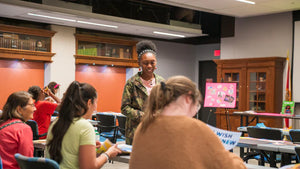 ABOUT I AM CONFIDENT UNIVERSITY™
I Am Confident University™ is a series of programs that bring mental health awareness to girls through confidence building.
14 year old Sumer Strawbree, helps girls unleash the power of positive affirmations to improve their self-confidence.
With 10,000 books sold worldwide, the basic phrases in the book "Black, Brown and Beautiful" are the ultimate guide for improving girls self-esteem and confidence.
SHOP NOW
HER STORY
BULLIED AT SCHOOL BY FRIENDS
"Did your fingers get longer since the last time we seen you in elementary school?" Others commenting, "Your fingers are so long and longer than ours", when she was in elementary school." Sad and annoyed, Sumer Strawbree had a talent that they didn't know about. But, now they do. 
Word got around school as pictures of Sumer's first coloring book, "Black, Brown & Beautiful" began to flood her Instagram (@sumerstrawbree) and even more pictures of her supportive community and customers posed with her and her book.
She was asked what the kids say about her after her success and she responded with confidence, "They think I'm famous!"
Furthermore, her self-esteem was improved by reading daily affirmations. She realizes it's about what she thinks about herself, not what others think that matters most.
SHOP NOW
MOVING ON
Now, in the 9th grade...everyday before school and in the evening, she reads her affirmations aloud with her dad in a call and response fashion. Her positive self-image is continuing to rise.
She hopes that girls will not only color the positive images on the pages of her coloring book, but would also take the time to read affirmations daily building their self-esteem.
In 2019, Sumer Strawbree won the Master Artist Award from a local art studio. In 2020, she won her school district's Youth Arts Month Award and was named Artist of the Year by her elementary school.
2021 was her biggest year to date winning 1st place at Kid$ Bi$ Children's Fair out of 35 other youth landing her press attention with The Orlando Sentinel, Spectrum News 13 and the Sanford Herald newspaper.
In 2023, she won first place digital art winner (Celebrating Black History Creative Art Contest) awarded by the Orlando Magic and Orlando Museum of Art.
SHOP NOW
DONATED BOOKS
Sumer Strawbree has donated copies of 'Black, Brown and Beautiful' to Nemours Children's Hospital in Orlando and Delaware and to inner city schools across the nation that have a high population of at risk youth.
She has lead vision board workshops at the Orlando Science Center for its visiting paying guests and families. Guests have a great time and leave with a sense of purpose for their lives.
Furthermore, Sumer has spoken to girls at non profits and schools about how she was bullied and how she took back control of her self esteem through writing and reading positive affirmations daily. 
Sumer Strawbree is the author and illustrator of 'Black, Brown and Beautiful', "Glow Up', 'My Career Glow Up', and her children's Picture book 'Black, Brown, Beautiful, BULLIED'.
Her goals are to earn a scholarship through art for college, have her art in art galleries, have her images of black girls on products at Target stores.
SHOP NOW